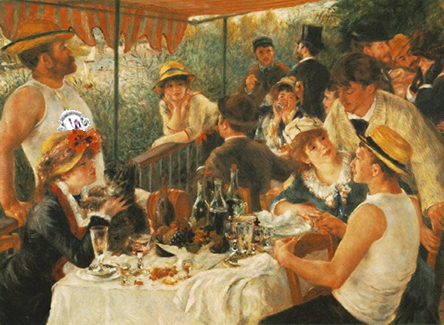 Members of the Parisian Lodge at their Boating Party 1880
The Ancient and Inebriated Booze Bibbing Order of Bácchus is an open magical order dedicated to the celebration of Bácchus.


The Principles of The Order are to:
Promote Bacchus

Turn those binge drinking events into a celebration of Bacchus

Promote fellowship amongst the inebriate nations of the World and their folk.

Use alcoholic altered states of consciousness to bring about change and so enrich your life
The Order has no political or religious agenda and encourages people of all races, creeds and sexes to join. Basically it's all about having fun.
The Order accepts any applicant so long as they meet the stringent qualifications. For details of the qualifications visit the members area. The roots of The Order go back a considerable number of years as shown in the history. We continue to have a number of branches in Britain and we are now accepting members from across the world.
The Order's web site is a new project. To begin we only have a few pages but with your help we hope it will grow. Throughout the site there are places where you can contribute such as the potions page, correspondences, the drinking year and of course the members section. Feel free to contact us.
Home