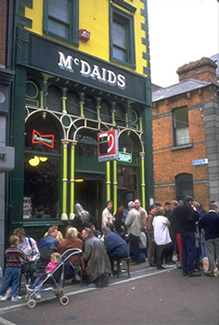 Lodges may be based on your country, town, workplace
or favourite drinking establishment
Membership of the Ancient and Inebriated Booze Bibbing Order of Bácchus is open to any person. The stringent qualifications are a myth. There are no qualifications for membership, so long as you like a drink now and then.
As a member you may form your own lodge or declare yourself to be a member of an existing lodge if you wish. Please tell us which lodge you would like to be a member of when you join.
The Arch Tippler will list all new members who mail us with their details, see the New Members Page for the current list. If you send us a photograph of you with the logo His Tippleship will put a link to your picture next to your name. Under no circumstances will we keep a record of, publish or otherwise use your email address. Your email is deleted as soon as the web site is updated. No other members list is kept.
Members who wish to communicate with each other may do so by joining our Yahoo group. Simply click this link to send a blank mail to the subscription address. The Arch Tippler is responsible for administering this facility and at the moment it is open to anybody who cares to join. You email address will not be listed on this group to avoid generating junk mail. The Yahoo group may also be used, from time to time, to discuss matters relating to The Order, to give pronouncements or make edicts.
Send your details, along with an optional photo to the Arch Tippler